Sonnenschein-Lithium Batteries 
Sonnenschein Lithium HC (High Current)
binära optioner bonus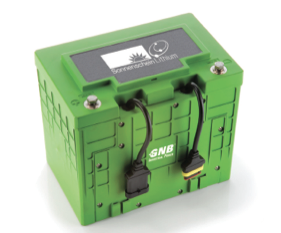 http://bobbypalta.com/?kondev=inwestowanie-w-opcje-binarne-forum&926=d5 Sonnenschein Lithium is a range of 12, 18 and 36 Volt Lithium battery modules. These Lithium modules offer significant cycling, charge time, weight and volume improvements over similar lead acid battery modules.
http://bestnelson.org/portfolio/i-want-everyone-to-have-a-safe-place-to-call-home/ Sonnenschein Lithium modules are ideal when Advanced Energy Systems are required. Excellent float and cycle life with zero maintenance offers end-users significant cost of ownership savings and complete peace of mind, through safety inherent in Sonnenschein Lithium chemistry.
web link The Sonnenschein Lithium Battery Management System is also designed to offer excellent control functionality (including remote monitoring) when coupled with Sonnen- schein Lithium Battery Modules.
have a peek at this site Sonnenschein Lithium monitoring and diagnostic kits are also available enabling system data recording and detailed performance status indicators.
2800 cycles at 100% DOD and 4000+ cycles at 80% DOD
Exceptional voltage stability
Can be connected up to 700V and 1000Ah
Maintenance free
Intra-module balancing
Compatible with a range of GNB Lithium chargers
Communication of monitored data via Battery Management System (BMS)
Rugged mechanical design
Flame retardant plastics
LED battery status indicator
Carrying Straps (SL12 110HC, SL12 138HC and SL1869HC)
Manufactured in standard BCI sizes
 SL24 40VHC module
fredonia ny dating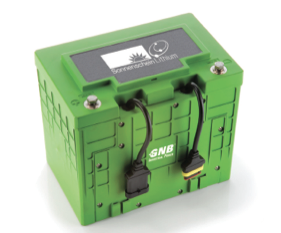 http://eminentreklambyra.se/?sisjandra=b%C3%A4sta-m%C3%A4klaren-bin%C3%A4ra-optioner&9d0=a0 The SL24 40VHC module is a high-performance, 24-volt battery. Designed for high-power, short-duration discharges, this technology combines the power of lithium and the safety of phosphate, in a lightweight, versatile, building block.
http://financeinspired.com/?voskovafigyra=ikili-opsiyon-ek%C5%9Fi-s%C3%B6zl%C3%BCk&c0c=35
Unparalleled Reliability for Critical Applications
Industry Leading Cycle Life
High Power Density
String Voltage 24 – 700 V
High Charge/Discharge Capability
Internal Battery Temperature Monitoring
Wide Operating Temperature Range
Intra-Module Balancing
Fully Integrates with SL BMS
Flame Retardant Housing
Extremely Small Footprint
Maintenance Free
Sonnenschein Lithium LC (Low Current)
see it here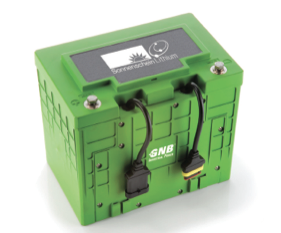 Sonnenschein Lithium offers a simple 'plug-and-play' replacement for typical lead-acid battery applications.
The Lithium Ion modules offer 40Ahs and 20Ahs with a peak load capability of 80A and 60A respectively. Sonnenschein Lithium incorporates built-in automatic protection and does not require an external battery management system for optimum usage.
http://sundarabali.com/?proktolog=binary-options-trading-minimum-deposit&aeb=ea
Built-in automatic protection for over-charge, overdischarge and over-temperature conditions
No battery management system required
Series connection up to four (4) batteries (48 V)
Intra-module balancing
LED battery status indicator
Optional battery discharge indicator (SL-BMS LC / SOC display) for SOC display and fault indication
Maintenance-free
Flame retardant plastics
Thousands of cycles, under normal conditions
Compatible with a range of GNB Lithium chargers
Sonnenschein Lithium Battery Management System (SL BMS)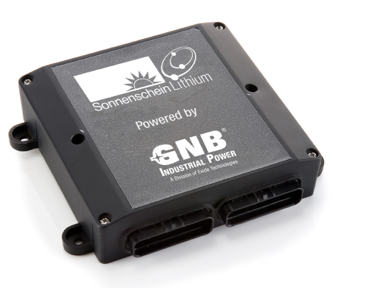 The Sonnenschein Lithium BMS is designed to manage system safety, optimise system performance and control communication with the application and the outside world. The SLBMS is compatible with all HC and VHC Sonnenschein Lithium Ion modules.
Sonnenschein Lithium Battery Management Systems (SL BMS) are designed for use with Sonnenschein Lithium battery modules. The BMS provides numerous system integration options facilitating temperature, voltage, current and state-of-charge monitoring for use with Sonnenschein Lithium HC and VHC battery modules. One single SL BMS is capable of managing up to 48 Sonnenschein Lithium battery modules. This technology has been deployed commercially since 2006.
Monitoring, temperature, voltage, current, SOC status
One SL BMS can manage multiple battery modules
CANbus communications for control and management
Digital and analog I/O
Battery-to-battery balance control
Drive train pre-charge control
Control of up to 4 contactors
System ground isolation verification